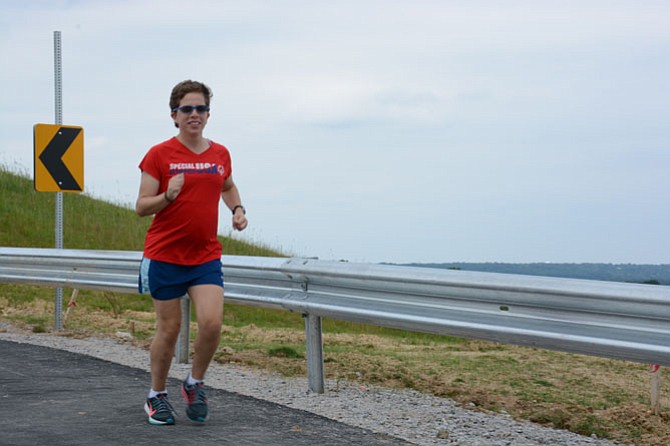 Karen Dickerson goes for a quick jog after getting off work at the new Alexandria Wegmans grocery store.
Stories this photo appears in:

Karen Dickerson has run 16 marathons, well on the way to reaching her goal of completing one in every state in America. At 29, Dickerson has been a Special Olympics athlete for 18 years.