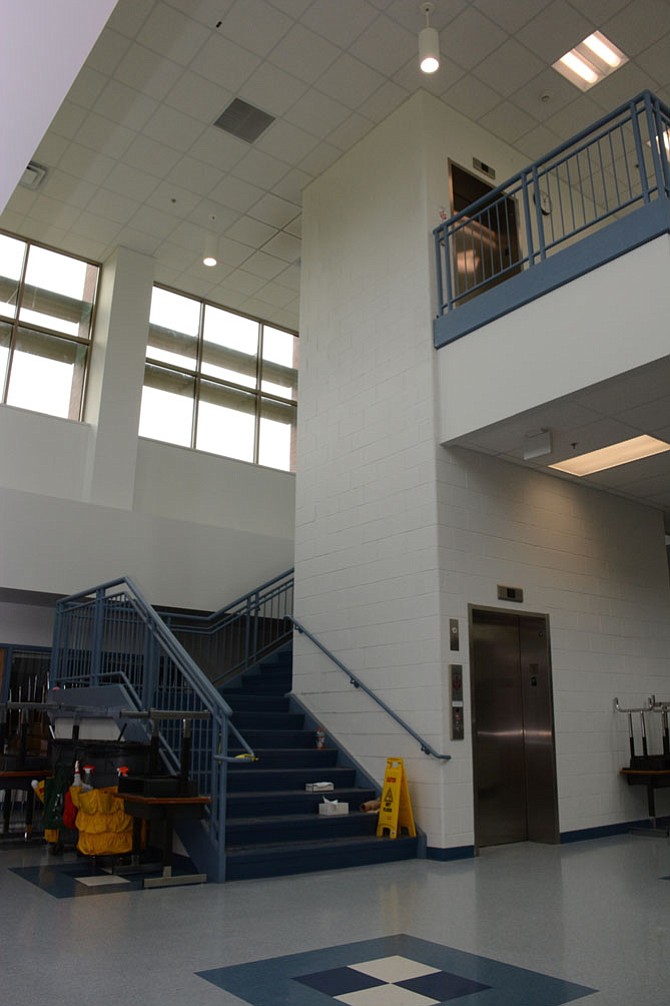 Where the library once stood, the center of Terra Centre Elementary School is now an access point to the green roof, flooding the interior with natural light.
Stories this photo appears in:

Molly Field, of Burke, is going on her 13th year as a Terra Centre Elementary School parent. Her third of three children will be in sixth grade there this fall. And though the educational experience hasn't been lacking for her, friends have referred to the school as "The Shire," a subtle dig at the mid-1970s design to be more efficient and environmentally friendly by using a green roof and sealing off many opportunities for natural light in favor of heating and cooling cost savings.