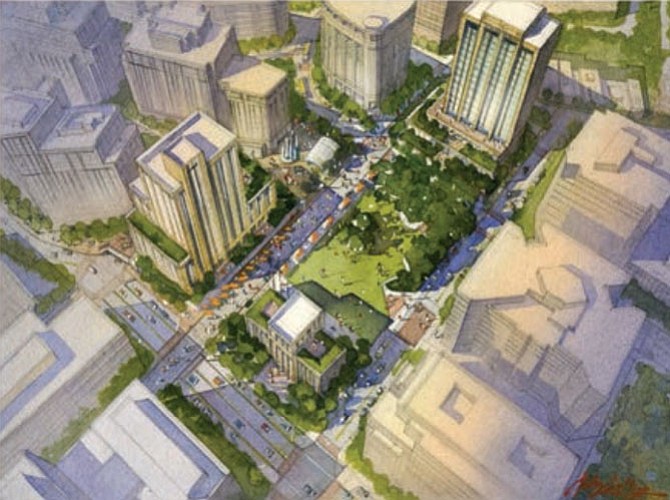 Concept rendering of Courthouse Sector plan.
Stories this photo appears in:

County Board approves advertisement of "National Mall-like" Courthouse plan.
Big changes are coming for the Courthouse Sector. A new civic building and a new county administration building are among the proposed additions to the site, as well as expansions onto nearby promenades and streetscapes.