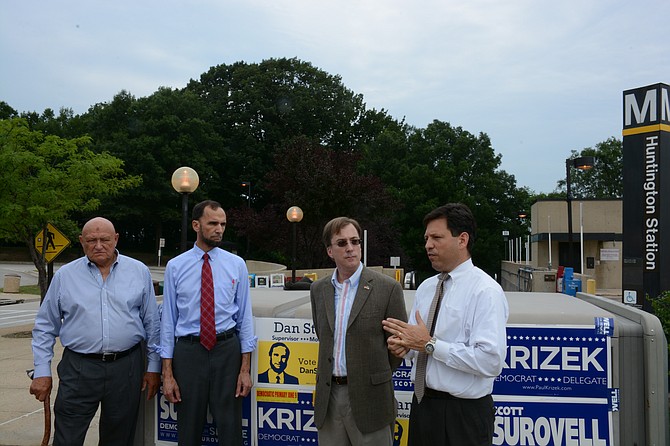 From left: Supervisor Gerry Hyland (D), candidate for Mount Vernon supervisor Dan Storck, candidate for 44th District delegate Paul Krizek and candidate for 36th District senate seat and Del. Scott Surovell (D-44) are in favor of speeding up the timeline to bring bus rapid transit and an extension of the Metro Yellow Line in the Route 1 corridor.
Stories this photo appears in:
Elected officials and candidates discuss Bus Rapid Transit and Metro expansion timetables.
Waiting at least 11 years for implementing a Bus Rapid Transit system along the Route 1 corridor and 25 years to extend the Metrorail Yellow Line to Hybla Valley is too much time.