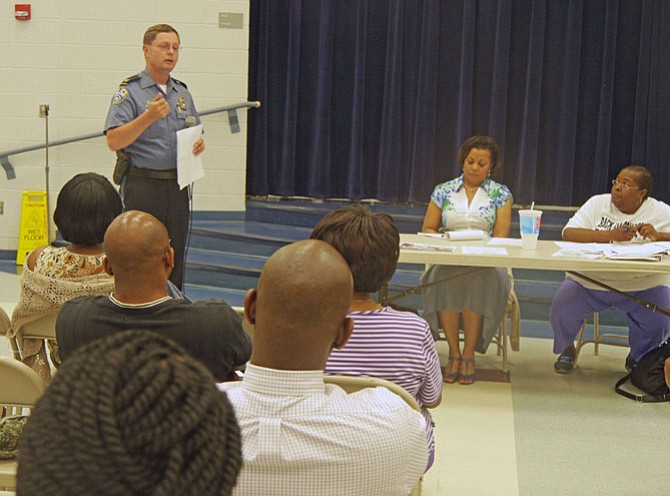 Chief of Police Jay Farr addresses the Nauck Civic Association General meeting June 1 to "put a face to a position," discuss local issues and to get community input.
Stories this photo appears in:

Nauck Civic Association hosts discussion of local criminal justice system.
Jay Farr, addressing the Nauck Civic Association community meeting June 1, said he was there to " put a face to a position." He emphasized the importance of community outreach and input.