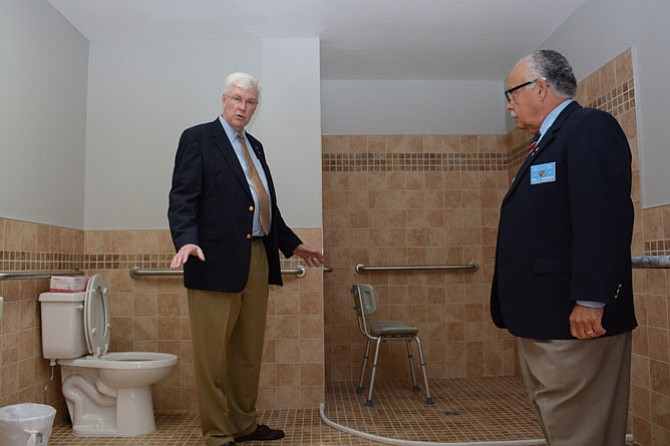 Marian Homes director William C Baker (left) and District 14 Warden for the Knights of Columbus Fidel Rodriguez tour one of the fully transformed bathrooms in the Queen of Peace house.
Stories this photo appears in:

Residents with disabilities move into new group house on Gresham Street.
Ten months ago, the unassuming single-level house on Gresham Street in north Springfield was a private residence. Today it's the permanent home of four individuals with disabilities, and a fifth is on the way.