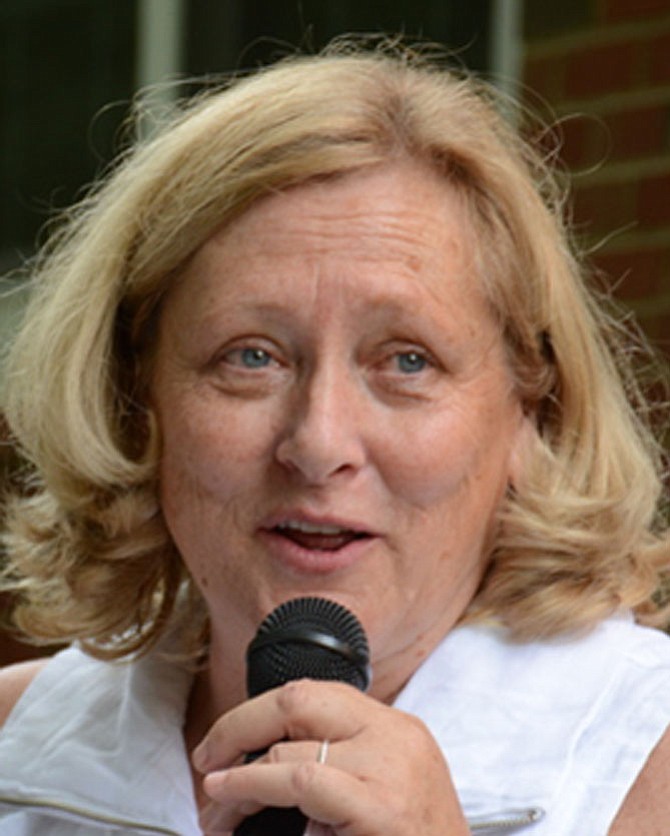 Chimes chief operating officer Nancy Eisele gives remarks at the Queen of Peace grand opening ceremony.
Stories this photo appears in:

Residents with disabilities move into new group house on Gresham Street.
Ten months ago, the unassuming single-level house on Gresham Street in north Springfield was a private residence. Today it's the permanent home of four individuals with disabilities, and a fifth is on the way.