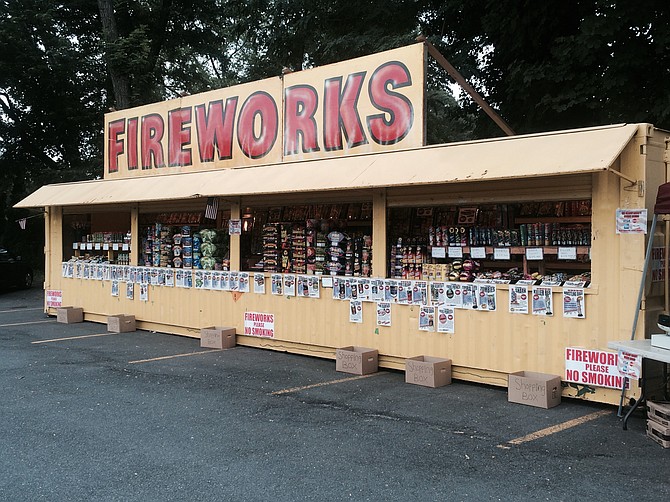 Fireworks are sold at a local stand at Lee Highway and N. Harrison Street in Arlington. Fireworks are synonymous with July 4th celebrations, but creating a fireworks display at home is illegal in some local jurisdictions.

Stories this photo appears in:

From swimming to fireworks, safety precautions for a festive Independence Day.
It was a near accident at camp last summer that sparked action by one parent. Elementary school-aged campers splashed in the pool. Everyone was having fun. Then tragedy almost struck.