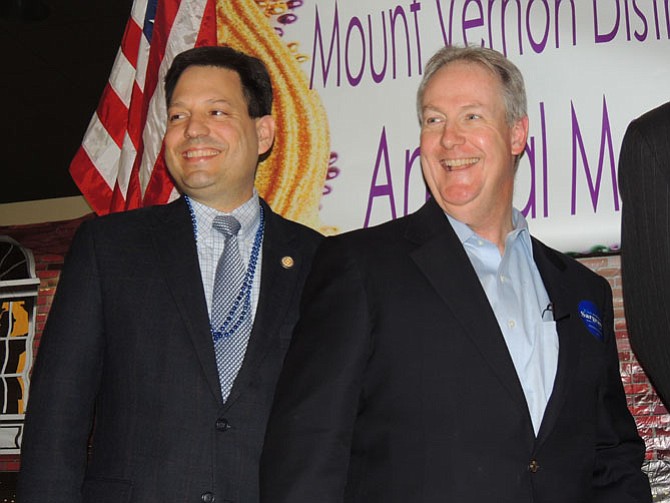 Stories this photo appears in:

Surovell, Sargeant lead.
As the saying goes: In Virginia, every year is an election year. And every election year is replete with straw polls. The first such event leading up to the June 9 Democratic primary was a Mardi Gras-themed dinner party held March 7 at Don Beyer Volvo in Alexandria.