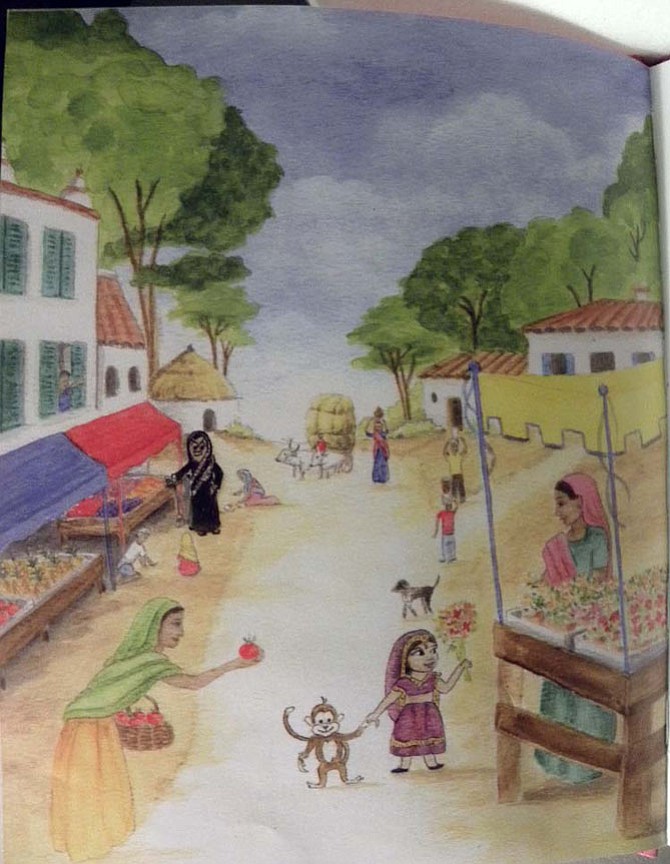 Deb Oller's illustration portrays an Indian village setting in Vienna writer and ophthalmologist Nisha Patel's book "Princess Avni Gets Her Beauty Sleep," published by Herndon-based Mascot Books.
Stories this photo appears in:
Dr. Nisha Patel is used to telling people to open their eyes. But the Vienna ophthalmologist had trouble getting her then 3-year-old daughter, Avni, to close her eyes and go to bed.