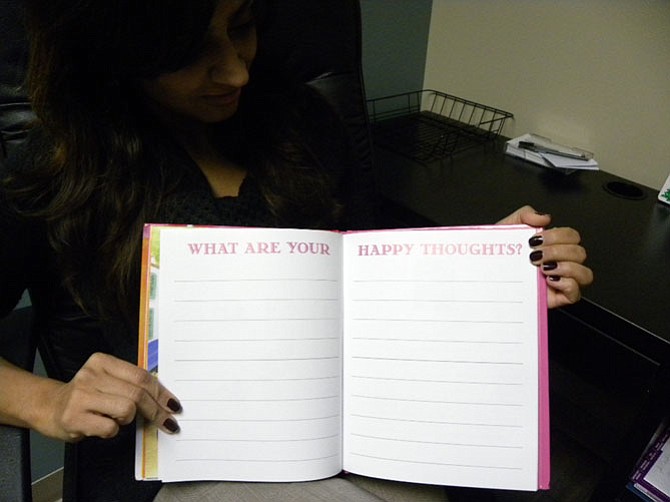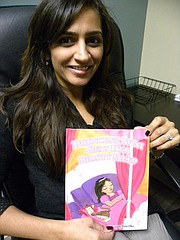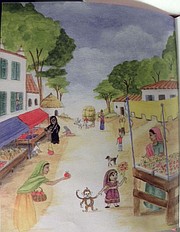 Dr. Nisha Patel is used to telling people to open their eyes. But the Vienna ophthalmologist had trouble getting her then 3-year-old daughter, Avni, to close her eyes and go to bed. It was while waiting for her daughter to sleep one night that she wrote the story she often told Avni to get her to sleep.
"Princess Avni Gets Her Beauty Sleep" is about a South Asian princess cursed by a witch to have a fitful slumber. But her happy thoughts thwart sleeplessness and break the curse. Illustrated by Deb Oller, Patel's story takes place in an Indian village. Patel said that there were not many stories that feature South Asian children and she wanted to write something that was similar to Dora the Explorer that features a non-Western heroine and storyline. She wrote for her daughter but also for everybody. "Wouldn't it be great to see someone from a different culture?" she said.
Avni, now 7, not being able to go to sleep affected Patel's whole family. "Her lack of sleep impacted my sleep." Spending between 60 to 90 minutes to get one child to sleep meant less time for housework, relaxation and for the other children in the house.
From a medical view, inadequate sleep may also cause dry eyes, foreign body sensation, redness and twitching, said Patel.
"Princess Avni Gets Her Beauty Sleep" is published by Herndon-based Mascot Books. It is available from the publisher and Amazon. For an autograph, bring a copy of the book to Patel's office on Church Street in Vienna.