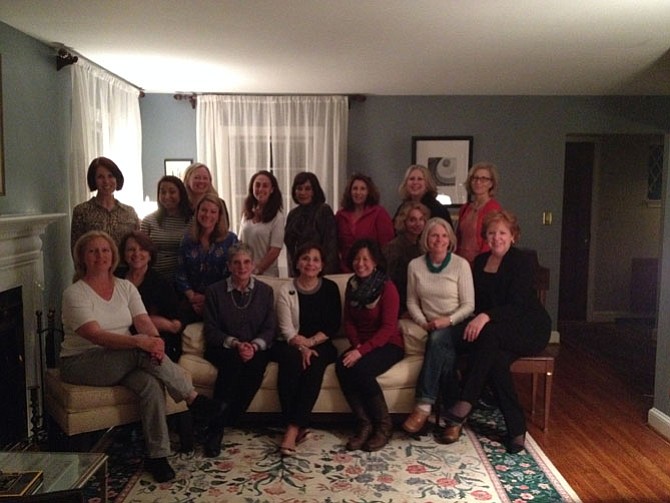 2015 SFA Gala Committee, partial group: Seated, from left, Cindy Anderson, Jane Manstof, Albie Dickson, Brooksie Koopman, Angela Gannon, Co-Chair Kristi Komai, Kathy Conrad, Co-Chair Laura Cassidy, Jean Kelleher. Standing: Clare Jayne, Sarah Gajewski, Stephanie Clayton, Rosie Wiedemer, Gila Harris, Amy Jackson, Shannon Watson and Alesia Frerichs.
Stories this photo appears in:

The 2015 Gala Committee brings 235 years of experience to the task of planning and hosting the Scholarship Fund of Alexandria's (SFA) 29th Annual Gala on April 25.