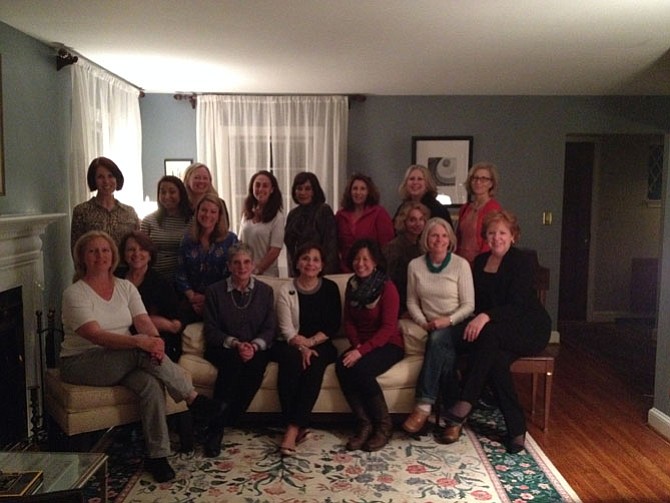 The 2015 Gala Committee brings 235 years of experience to the task of planning and hosting the Scholarship Fund of Alexandria's (SFA) 29th Annual Gala on April 25.
Of the 35 members, 10 have a decade of service with two of them, Loti Dunn and Gila Harris, each serving more than 25 years on the Gala Committee. Since the inaugural gala 29 years ago, holding the SFA's single biggest fundraiser has required a legion of volunteers.
Gala Co-chair Kristi Komai shares her motivation for being part of the committee: "The Gala is a winning event because you win if you like a great party, you win if you believe in giving someone deserving a life changing opportunity, you win if you're the recipient of a scholarship and we all win when our community has members who are furthering their education."
Located inside T.C. Williams High School, the SFA conducts a college and financial aid advising program as well as administering and raising funds for the nearly $1 million awarded annually in scholarships to ACPS graduates. One-third of the total dollar amount for scholarships is attributable to this event.
The 29th Annual SFA Gala, A Splendid Fabulous Affair, is Saturday, April 25, 6 p.m. to midnight at the Hilton Alexandria Mark Center. To buy tickets, visit 501auctions.com/SFA.
For more information, contact the Scholarship Fund of Alexandria's Executive Director, Beth Lovain at beth.lovain@acps.k12.va.us or the Scholarship Fund office at 703-824-6730, or visit www.AlexScholarshipFund.org.