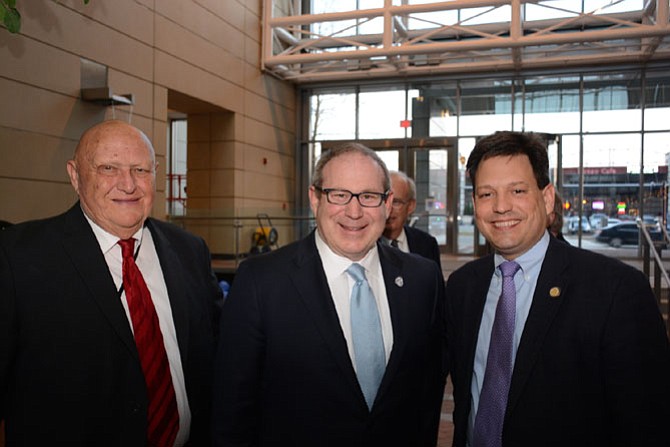 From left: Supervisor Gerry Hyland (D-Mount Vernon), Del. Mark Sickles (D-43) and Del. Scott Surovell (D-44) celebrate United Community Ministries at its spring gala, held at U.S. Patent and Trademark Office in Alexandria.
Stories this photo appears in:

Friends of UCM hosts annual Spring Gala for United Community Ministries.
United Community Ministries executive director Nichelle Mitchem wasted no time addressing the challenges she and the multi-faceted service organization are facing. Heavy on her mind is the Healthy Families program, aimed at preventing child abuse through intensive home visits to first-time parents, that's slated to be eliminated in FY2016.