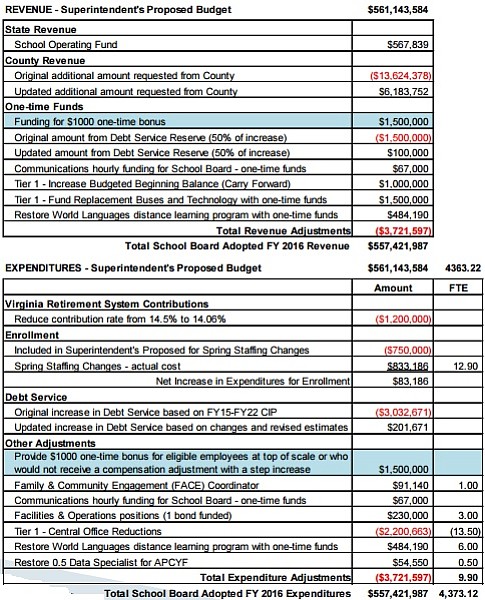 FY 2016 Arlington Budget, with Amendment A for one-time $1,000 bonus for eligible employees highlighted. Amendment A, and the rest of the FY 2016 budget, were adopted by the Arlington School Board on May 7.

Stories this photo appears in:
Budget includes cuts towards retirement benefits and elimination of office staff.
While the Arlington School Board passed its budget without any debate or disagreement, funding cuts could have a substantial impact on local schools. The May 7 School Board meeting resolved the Fiscal Year 2016 budget, it also opened up a discussion of other issues facing Arlington Public Schools (APS) in 2016.