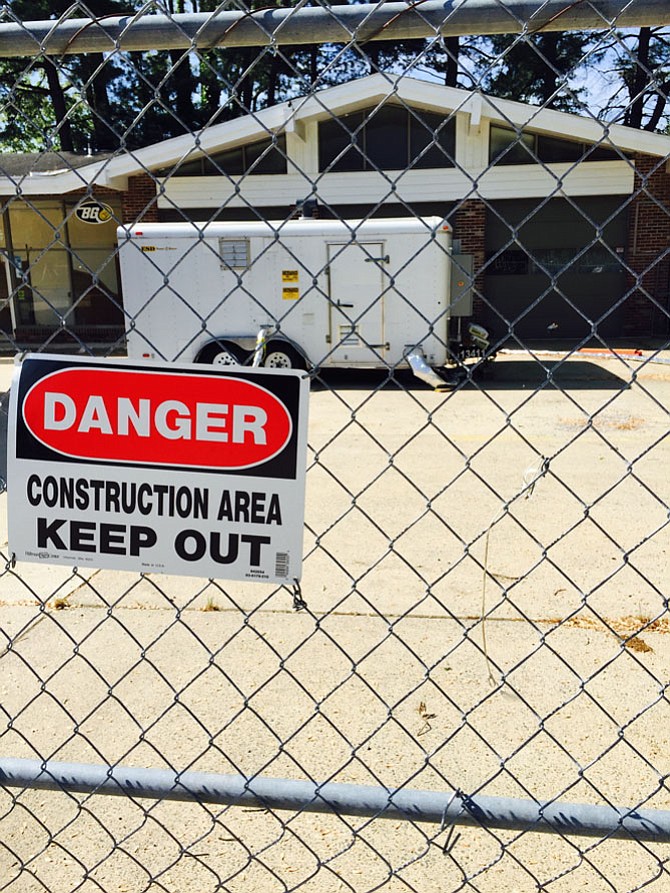 Pumping and treatment will probably need to continue for another year. A drive through TD Bank will eventually replace the former station on Georgetown Pike.
Stories this photo appears in:

GFCA responds to latest figures from gas additive spill; eyesore continues to plague Great Falls.
In the last three months, about 27 pounds of Methyl Tertiary Butyl Ether (MTBE) have been removed from the groundwater as a result of the leak from the former Exxon Station at 9901 Georgetown Pike.