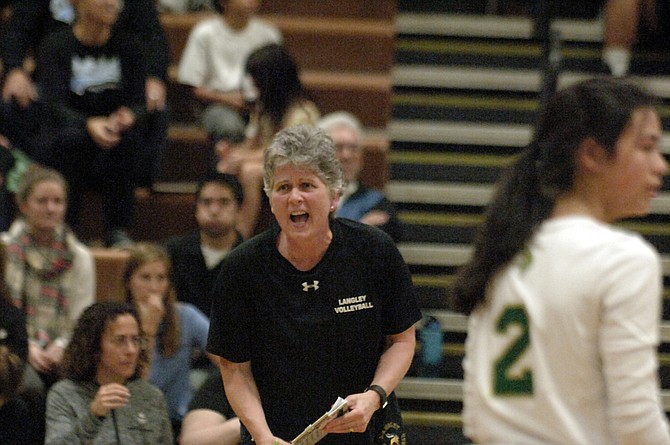 Susan Shifflett will make her third state final appearance as Langley head volleyball coach on Friday, when the Saxons face Madison. Langley lost to Deep run in the 2007 final and beat First Colonial in 2013.
Stories this photo appears in:

Saxons will face Conference 6 rival Madison in state championship match.
The Langley volleyball team swept First Colonial on Tuesday in the 6A state semifinals.