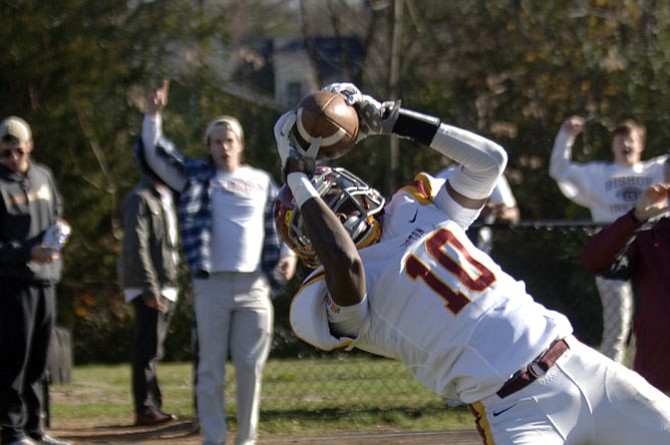 Bishop Ireton receiver Corey Johnson attempts to bring down a pass in the end zone during Saturday's state championship game against Benedictine. Johnson was ruled out of bounds.
Stories this photo appears in:

Cardinals fall to Benedictine in second straight state final.
The Bishop Ireton football team lost to Benedictine 35-6 on Saturday.