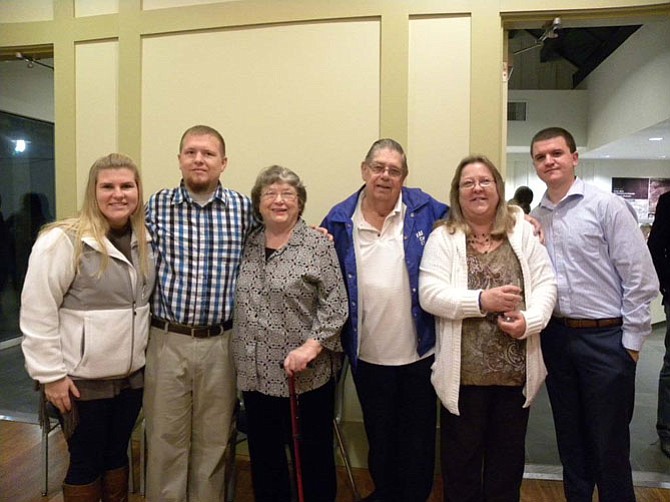 The Camper family, from left, Caitlin, Eddie III, Mary, Eddie Sr., Tanya Camper and Tim Keenan attend the Small Business Award ceremony at Historic Blenheim in Fairfax on Friday, Nov. 21.
Stories this photo appears in:
Long-time Fairfax business receives inaugural Small Business Award.
Long-time Fairfax business Camper's Trophies and Awards is the recipient of the inaugural Small Business of the Year Award, bestowed by the City of Fairfax's Economic Development Office.