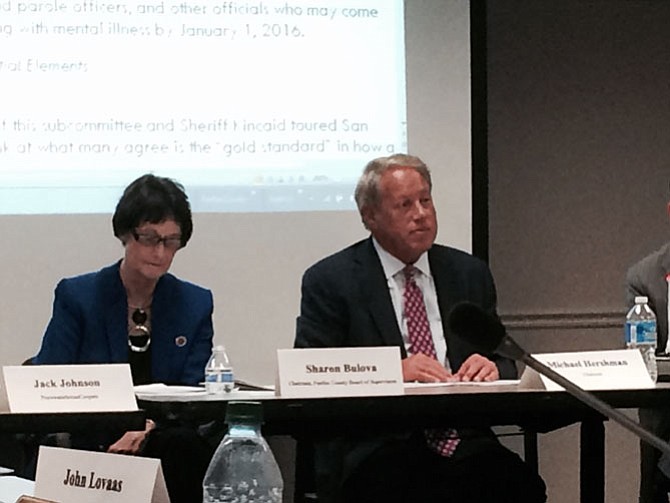 Michael Hershman, chairman of the police commission, with Sharon Bulova at the final meeting of the full commission before recommendations go to the Board of Supervisors on Oct. 20.
Stories this photo appears in:

Unanimous recommendations head to supervisors in wake of John Geer shooting, transparency missteps.
After six months of meetings, the Ad Hoc commission created by Board of Supervisors chairman Sharon Bulova to review police practices has concluded its primary work. Chair of the commission's Independent Oversight and Investigations subcommittee Jack Johnson presented that group's final recommendations to the full commission on Oct. 8.