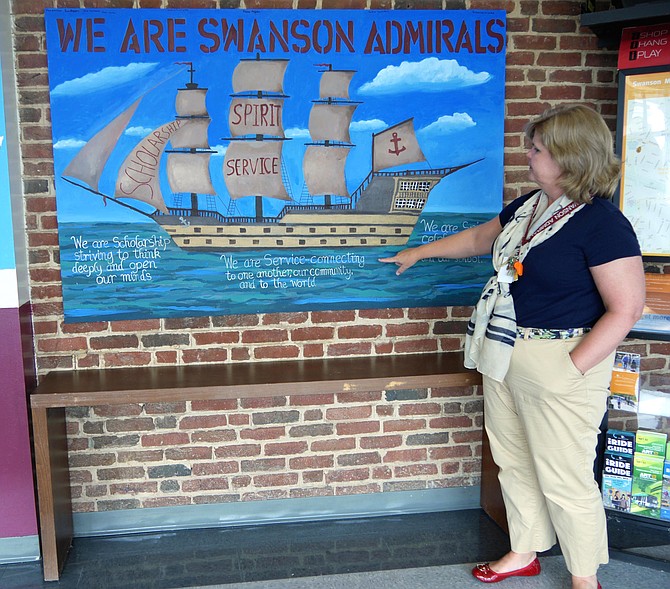 Principal Bridget Loft shows off a year-long art project situated in the lobby of Swanson Middle School, home of the Admirals.

Stories this photo appears in:

At Swanson, a variety of opportunities.
"Middle school kids are rising to new challenges — travel soccer teams, taking courses in middle school for high school credits, taking risks and challenging to stretch themselves," according to Bridget Loft, principal of Swanson Middle School at 5800 N. Washington Blvd. "But," she added, "There is a real rise in anxiety, too, with schools and parents struggling to find a balance. You have to keep the whole child in mind."