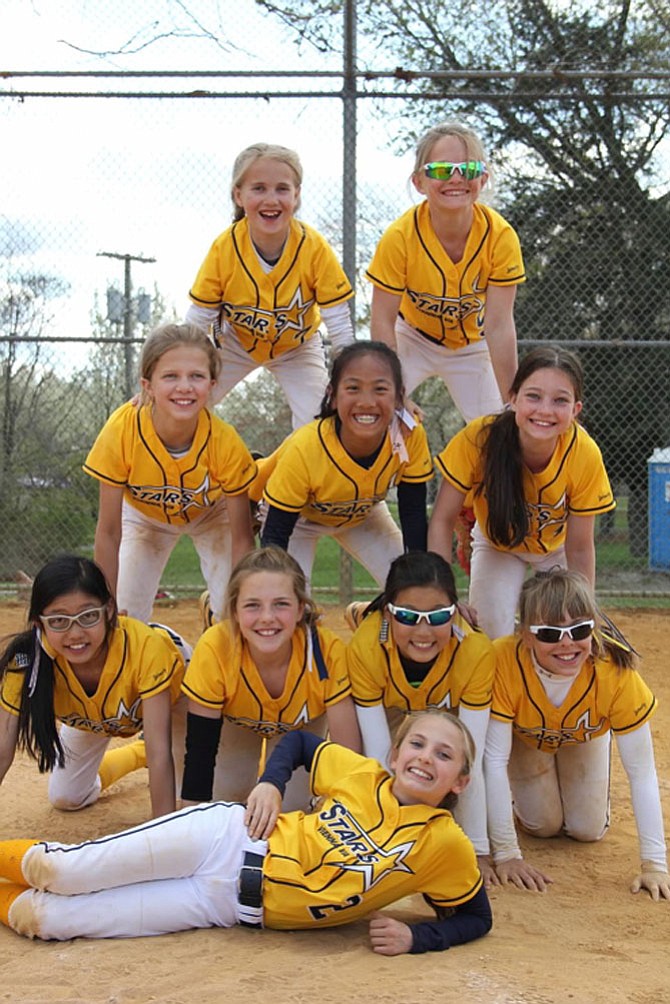 Victory Pyramid for Vienna Stars 10U. Top of the pyramid (L to R): Dannica Wiggins (Bristow) and Emma Kate Appleton (Great Falls); next Grace Hausamann (South Riding), Lauren Chi (Lansdowne) and Sarah Semko (Great Falls); bottom row, Daniella Lew (Potomac, Md.), Sydney Snider (Warrenton), Katelynn Park (Vienna) and Katie Kutz (McLean), Callie Keys (Leesburg) at the bottom.
Stories this photo appears in:

Players from Great Falls, Vienna, McLean and beyond come together to win under-10 national championship in fast-pitch softball.
Sarah Semko and The Vienna Stars '04 amassed what the Washington Nationals couldn't this 2015 season: a 43-game winning streak.