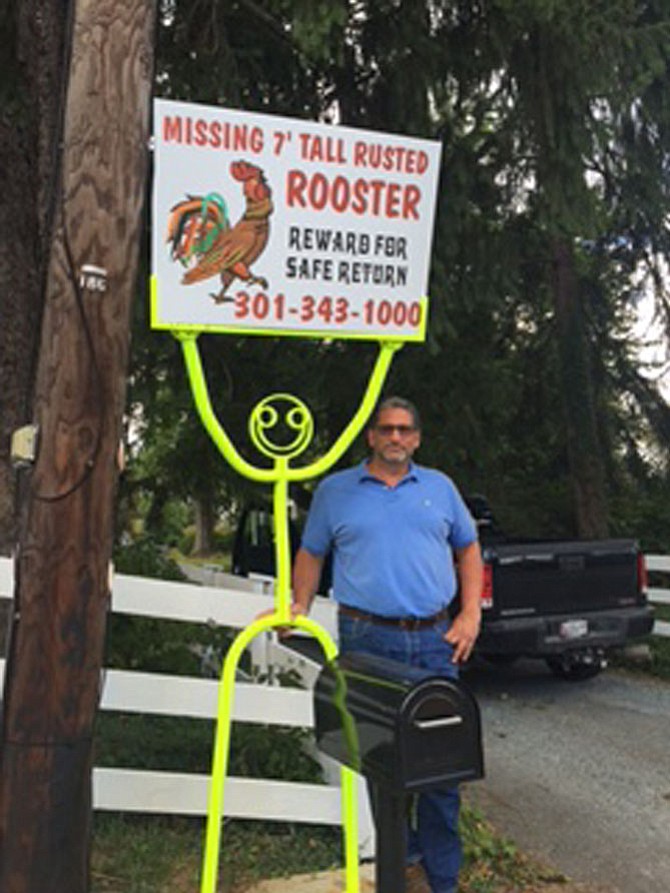 Jon Siegel with the sign seeking the safe return of Rusty Rooster.
Stories this photo appears in:

7-foot piece of folk art missing.
Rusty Rooster was a well-known landmark along Falls Road. He stood tall and proud, welcoming guests to the 1890's farmhouse where Joy and Jon Siegel live. One can just imagine him announcing their presence or awakening the neighborhood with his screeching "Cock-a-doodle-do!" Whenever someone asked Joy Siegel where they lived along Falls Road, she would say, "Do you know the driveway with the rusty rooster? "Of course" was always the answer.