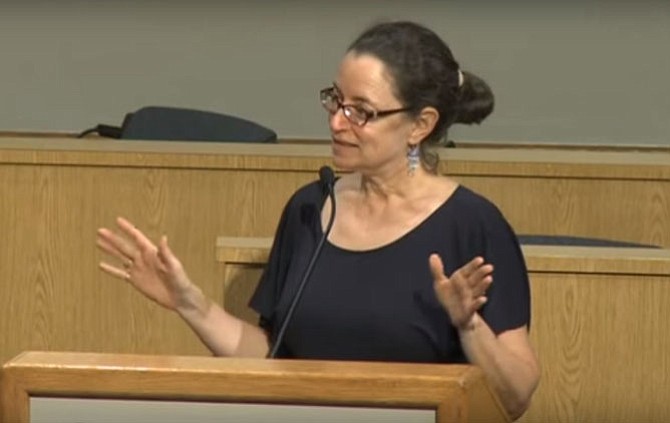 Phyllis Payne of the advocacy group Start Later for Excellence in Education Proposal applauds School Board members for helping bring about later start times for high school students.

Stories this photo appears in:

James Madison High School senior Ben Press provided firsthand testimony for the positive effect of new later start times for Fairfax County high school students. "Your investment in our health paid off, as can be seen in the better-rested faces of thousands of high school students across the county," said Press, addressing the Fairfax County School Board in his new role as student representative at their Sept. 10 meeting.