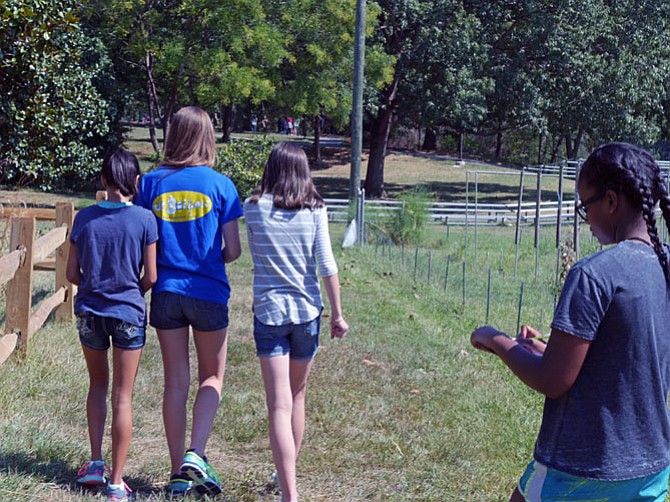 It is a Friday afternoon and the sixth grade watermelon social has just ended. Eighth grade world geography classes are learning all of the things that should be on a map. Tom Weber, 25-year world geography teacher at TJ has just asked his class section what is T (title); what is L (legend). "Walk from the cone and count the steps. Use symbols in your legend and mark down landmarks such as that trash can, a really, really big tree, or this trail — the more detail the better." In a couple of weeks they will move on to their first big global project, the world of water.

Stories this photo appears in:

Thomas Jefferson Middle School is an International Baccalaureate school.
Multi-colored flags from around the world line the hallways, and a map of the world covers one wall in the main office at Thomas Jefferson International Baccalaureate World School at 125 South Glebe Road.