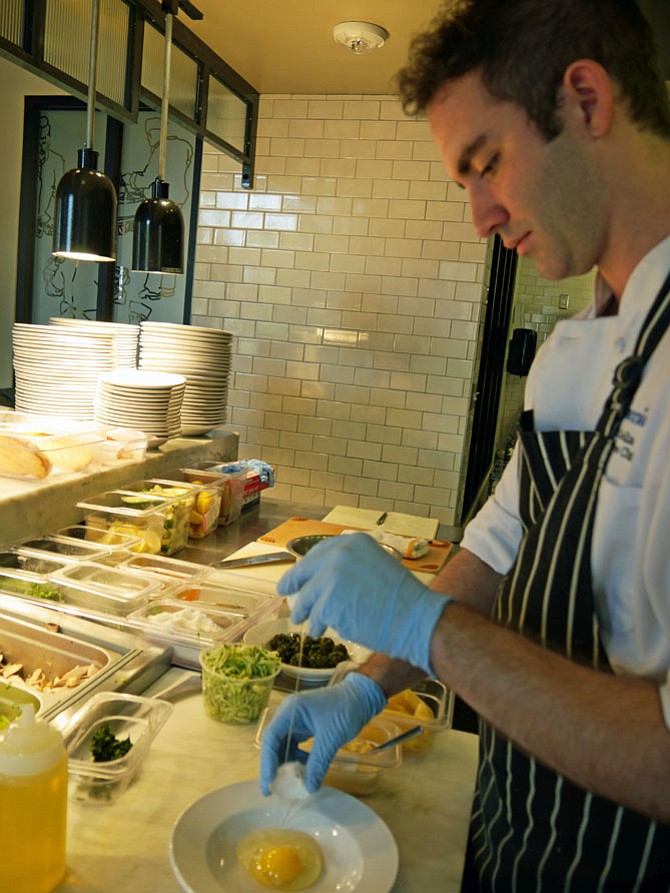 "Egg please." Alfio Celia breaks an egg into a dish to mix with spinach, grated Parmesan and a little nutmeg for his meatless meatballs. They will be flash fried in hot oil until just moist and a little chewy.
Stories this photo appears in:

Carluccio's Chef Alfio Celia juggles an industrial stove full of boiling kettles, one for the eggs that will go in the Nicoise salad and one for the chicken that will be brined for the chicken salad.