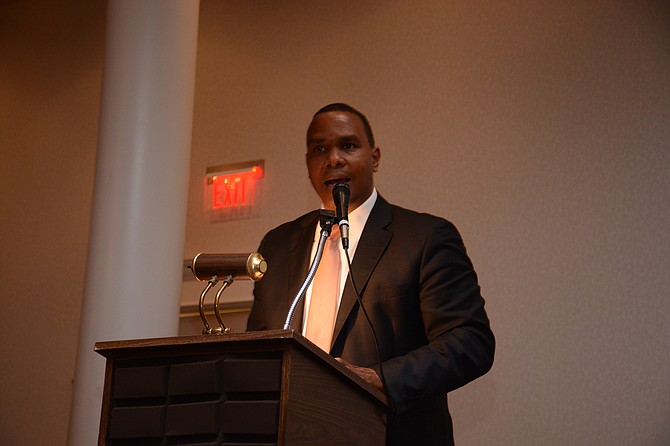 Keynote speaker Eric Broyles, a Washington, D.C.-based attorney and co-author of the book "Encounters with Police: A Black Man's Guide to Survival," speaks at the 70th Fairfax County NAACP Freedom Fund Awards Banquet.
Stories this photo appears in:

'Your Vote, Your Power'
J.E.B. Stuart High School seniors Anna Rowan, Cassie Marcotty, Marley Finley, Abby Conde and Lidia Amanuel were bothered by the Confederate legacy of their school. Inspired by a history class with teacher Keith Bropst on the Massive Resistance anti-segregation policy, the girls set out to change Stuart's name, mascot and colors.