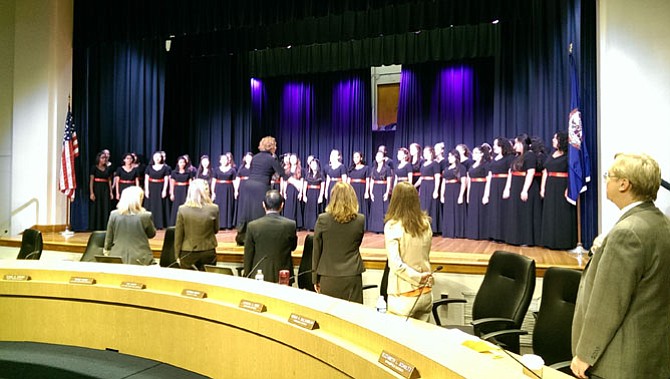 Members of the Select Women's Ensemble of Annandale High School perform the National Anthem to open the Sept. 24 Fairfax County School Board meeting.
Stories this photo appears in:

New Auditor General also appointed at Sept. 24 meeting
In the last year and a half, Fairfax County Public Schools have been able to reduce the energy consumption in their buildings by 15 percent. That cut down resulted in savings of $4.5 million, according to a release Sept. 25 by the school system.