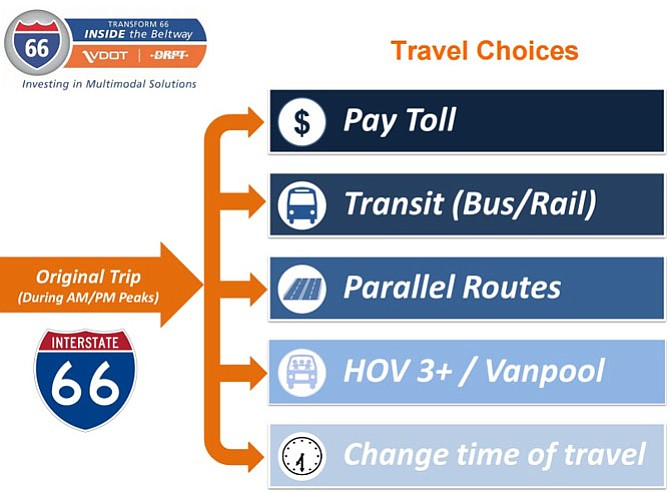 VDOT's options for commuters on I-66 under new plan.

Stories this photo appears in:

VDOT plans to break I-66 gridlock with new tolls and HOV requirements.
It's not news that I-66 is a congested mess. It wasn't a surprise to Deputy Secretary of Transportation Nick Donohue when Gov. Terry McAuliffe said it needed to be fixed, and the Arlington County Board wasn't shocked to hear changes are underway to try to reduce the gridlock during peak hours.