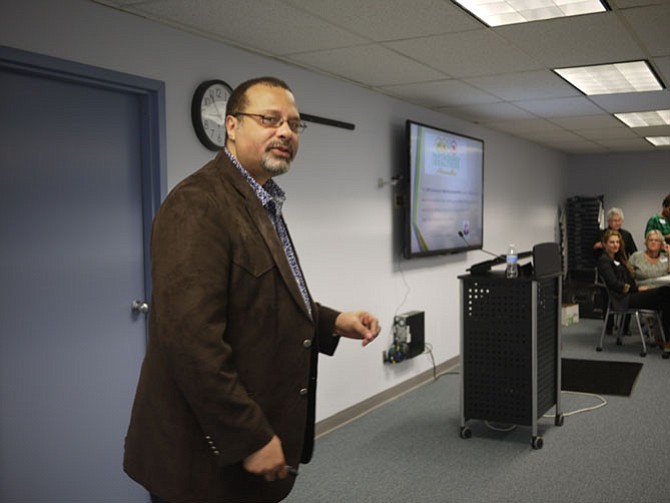 Jay Blackwell provides a set of "J's rules" for working in partnership. Among the rules: let people bring to the table what they like doing and feel comfortable doing.

Stories this photo appears in:

Mayor announces free health clinic to be held Nov. 16.
At Alexandria's Partnership for a Healthier Alexandria, many volunteers from many backgrounds gave their time and joined forces to solve problems some Alexandrians did not even know they had.