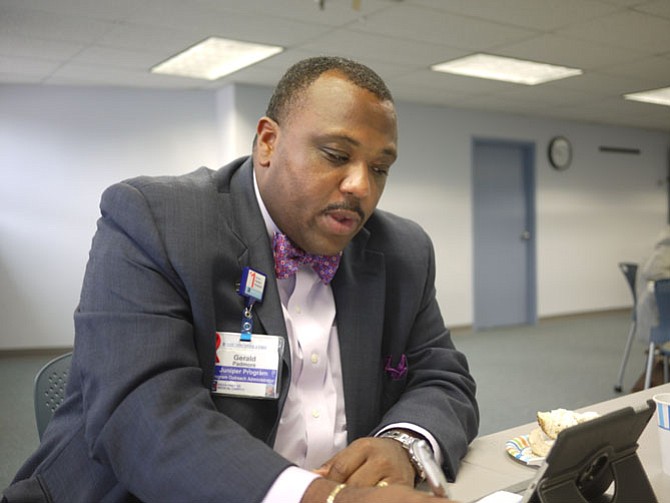 Gerald Padmore, Juniper Program Outreach Coordinator, INOVA, works on his priority objective: HIV/AIDS prevention in Alexandria. Padmore noted zero babies with HIV born in the Juniper clinics, but had concern for a growing infection rate among certain sectors of the population.

Stories this photo appears in:

Mayor announces free health clinic to be held Nov. 16.
At Alexandria's Partnership for a Healthier Alexandria, many volunteers from many backgrounds gave their time and joined forces to solve problems some Alexandrians did not even know they had.