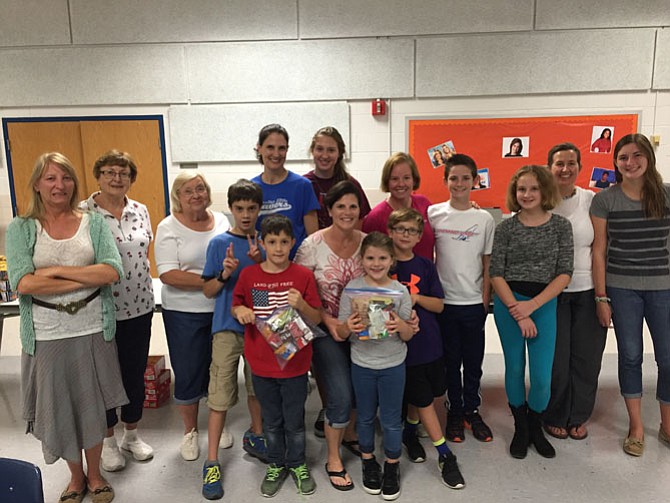 Food 4 Thought volunteers at the Woodley Hills Elementary School community packing night included (back row from left) Barb Baker, Linda Gower, Karen Clark, Sara Boehm, Emily Boehm, Emily Wild, Henry Wild, Alicia Brooks, Jennifer Forsythe, Emma Forsythe, (front row from left) Jack Boehm, Matthew Boehm, Dina Koch, Charlotte Koch and Aidan Koch.

Stories this photo appears in:
Woodley Hills Food 4 Thought helps families with food insecurity.
Dina Koch and Sara Boehm of the Mount Vernon area of Alexandria want to teach her children when they see a problem, they should step in, reach out and fix it.