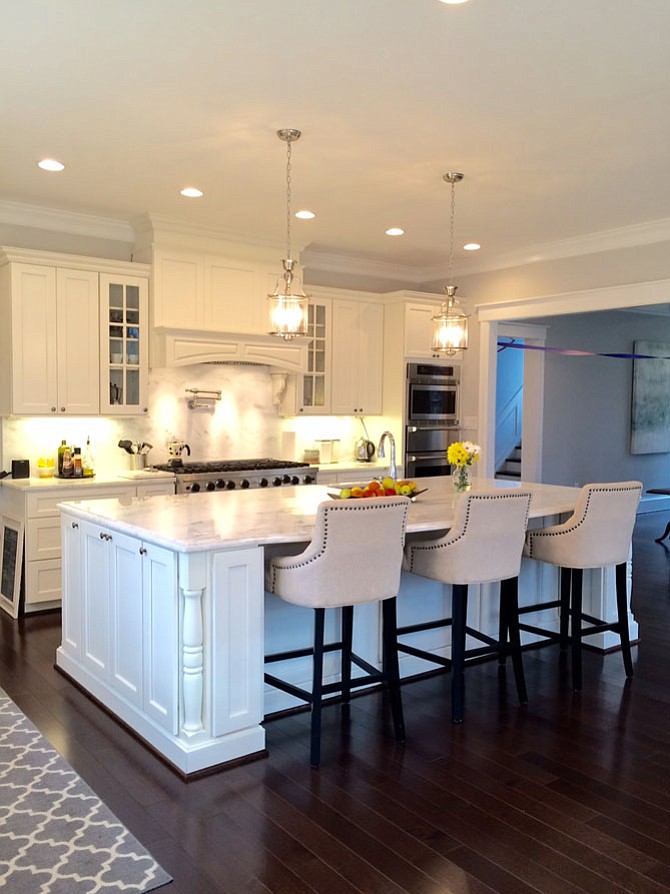 The starting point in designing the Tersio-Dobrauchi gourmet kitchen was a 4-foot-by-12-foot food preparation island that parallels a six-burner gas range. The surface is Italian marble. The 4,500-square-foot residence is a modular home designed by the owners who wanted to explore how completely they could customize the original plan. The house will be open to the public June 11.

Stories this photo appears in:

What's behind the growing popularity of modular homes? Recent research shows that a house comprised of architecturally-specific, pre-constructed modules can be assembled on a homeowner's lot for 10-15 percent less than of the cost of a comparably-sized "stick-built" house.