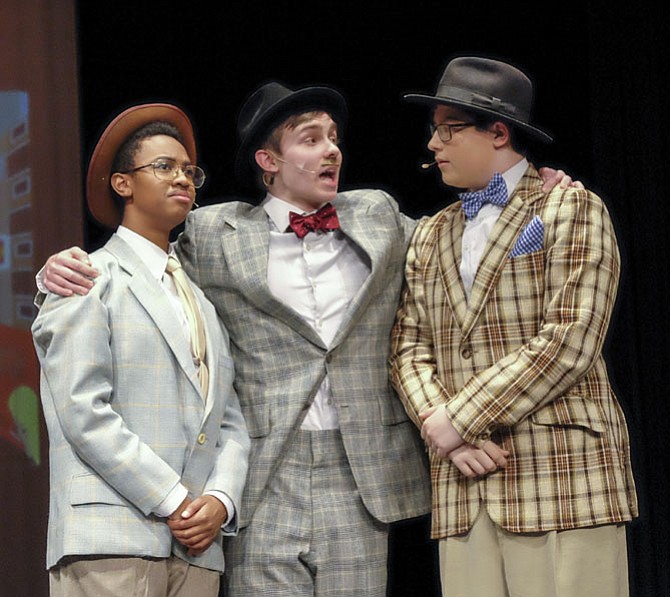 From left are Erin Hugee, Tyler Shores, and Samuel Zarek in Mt. Vernon High School's production of "Guys and Dolls."

Stories this photo appears in:

Two gamblers, a night club performer with a perpetual cold, and a Christian mission leader longing for the perfect love walk into a … no this isn't the setup for a bad joke. While the plot of Frank Loesser's "Guys and Dolls" may seem a little bizarre at first, the show has remained a treasure of the American theatre since it first opened in 1950. Mount Vernon High School sought to remind us all why this show is so loved, and they were quite successful.