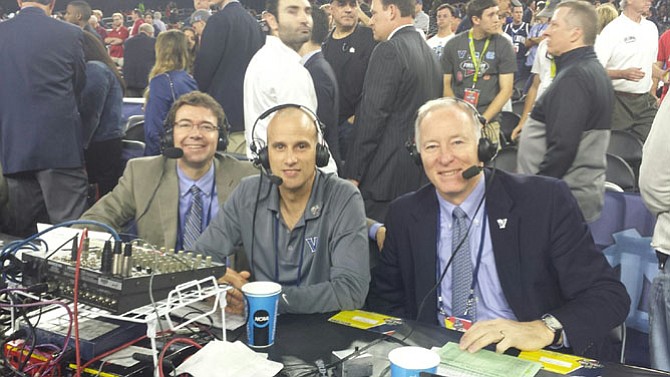 Alexandria's Ryan Fannon, left, with Villanova Radio Network engineer Joe Gaines and color commentator Whitey Rigsby at the 2016 NCAA Final Four in Houston. Fannon has been the play-by-play voice of Villanova basketball for 18 years.

Stories this photo appears in:

For years, he has known the agony of defeat. But when Kris Jenkins' 3-pointer slipped through the net as the final buzzer sounded, play-by-play announcer Ryan Fannon finally experienced first-hand the thrill of a Villanova Wildcats NCAA championship victory.