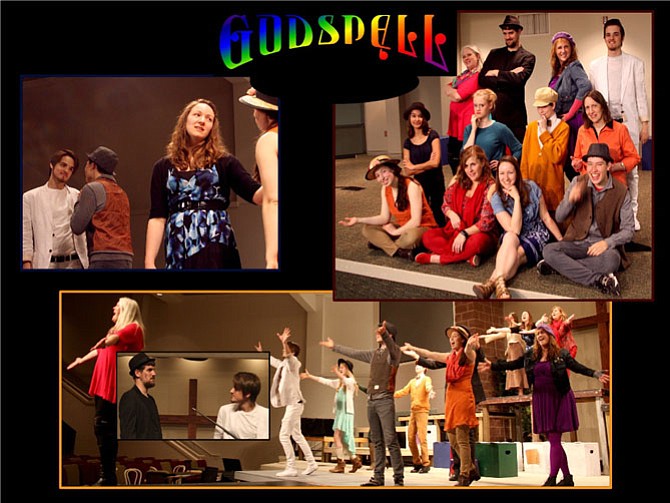 Top left: The Prodigal and brother reconcile (Patrick Moresco, Jared Okada, Julie Judd, Anna Briggs). Top right: Godspell Cast, from left, first row: Anna Briggs, Nancy McGovern, Julie Judd, Jared Okada; second row: Jemimah Rajack, Amanda Holsinger, Joseph Briggs, Kate Anderson, third row: Carol Mills, Anthony Weaver, Gioia Albi, Patrick Moresco. Bottom Picture: Cast Sings "God Save the People" inset Judas and Jesus (Anthony Weaver and Patrick Moresco).

Stories this photo appears in:

Community theatre group presents a musical based upon the gospel according to St. Matthew.
Fairfax community's newest theatre group, Popes Head Players, presents "Godspell" on April 22-24 and April 28-30.