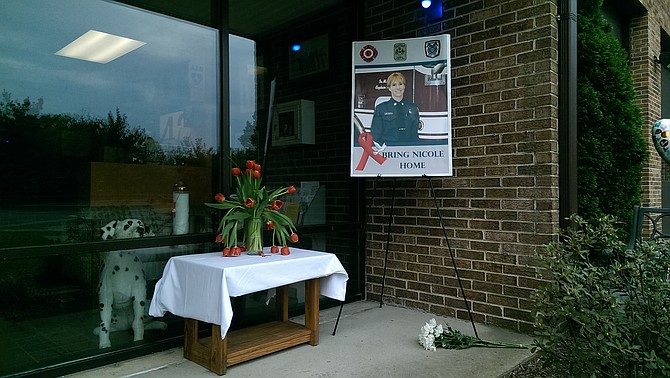 The morning of Friday, April 22, the candle lit in hope of bringing Nicole Mittendorff home continued to burn at the entrance of Fire Station 32 in Fairfax Station.
Stories this photo appears in:

After the suicide of Fairfax County firefighter-paramedic Nicole Mittendorff and suspected cyberbullying of the 31-year-old that came to light after her death, Fairfax County Fire & Rescue is cracking down on workplace harassment, bullying and discrimination.

Search for Nicole Mittendorff called off after police "preliminarily identify" female remains, find suicide note found in her abandoned vehicle.
The search for Nicole Mittendorff, a paramedic-firefighter based at Fire Station 32 in Fairfax Station, has been suspended, a release from Virginia State Police said on Thursday, April 21.