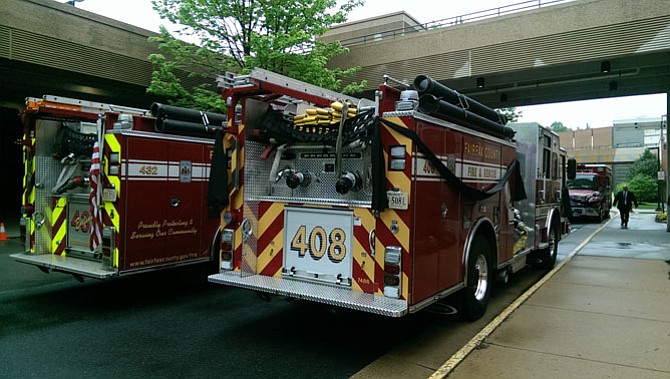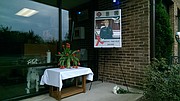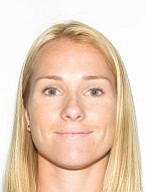 After the suicide of Fairfax County firefighter-paramedic Nicole Mittendorff and suspected cyberbullying of the 31-year-old that came to light after her death, Fairfax County Fire & Rescue is cracking down on workplace harassment, bullying and discrimination.
Mittendorff, a member of Fire Station 32 in Fairfax Station, went missing April 13. An extensive search and investigation led by Virginia State Police resulted in her remains being found a week later on April 21, one mile from the Shenandoah National Park Whiteoak Canyon trail entrance parking lot where her car was found abandoned. Inside was a suicide note.
Virginia State police have released neither the content of the note nor the manner of Mittendorff's suicide.
A visitation and funeral service for Mittendorff was held April 28 at McLean Bible Church in Vienna and attended by hundreds of friends, family and first responders from Fairfax County, Virginia State Police and neighboring jurisdictions.
Sexist, derogatory posts about Mittendorff on the independent online message board Fairfax Underground surfaced after State Police announced they found female remains they "preliminarily identified" as the three-year Fairfax County veteran.
"Fairfax County Fire and Rescue maintains a 'zero tolerance' policy in regards to bullying and harassment of any kind," Fire Chief Richard Bowers said in an April 29 statement. "I will hold any county employee or volunteer accountable for these hostile Fairfax Underground postings, which could include termination."
The chief initially announced an investigation of the posts was underway to determine their sources, and whether they made by other Fairfax firefighters.
Along with with Bowers' latest statement, the release said the preliminary investigation found "there was no departmental knowledge of any bullying or harassment regarding Firefighter-Paramedic Mittendorff prior to her disappearance."
Investigators were able to verify that the website had not been accessed or posted to by a Fairfax County computer, but have not yet concluded whether any of the posts were made by Fairfax County Fire & Rescue employees.
With the internal investigation continuing, Fairfax County Fire & Rescue announced the department will establish a task force to implement additional "zero tolerance" harassment training and look for any other discrimination or workplace bullying issues. The task force will also draw from the IAFF Local 2068 firefighters union, Female Firefighters of Fairfax County and other employee groups.
Additionally, Bowers will bring about a department-wide suicide education and prevention training program.