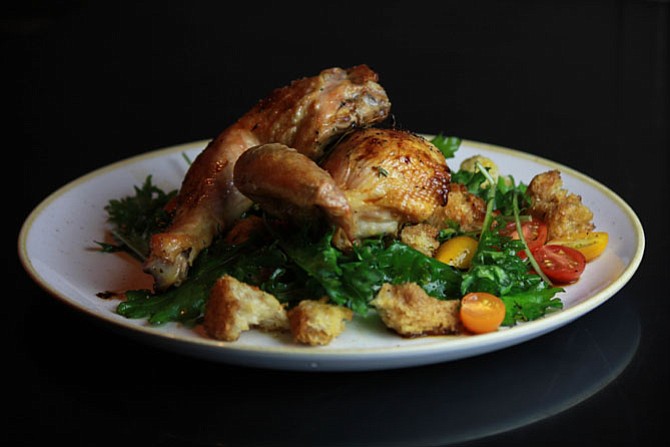 "As humble as the dish is, the roast chicken is really wonderful," Hakman says.

Stories this photo appears in:

After a facelift, the Majestic reopens with executive chef Gaby Hakman at the helm.
Walk past the exterior of the Majestic on King Street and at first glance, it seems nothing much has changed over the past several months.