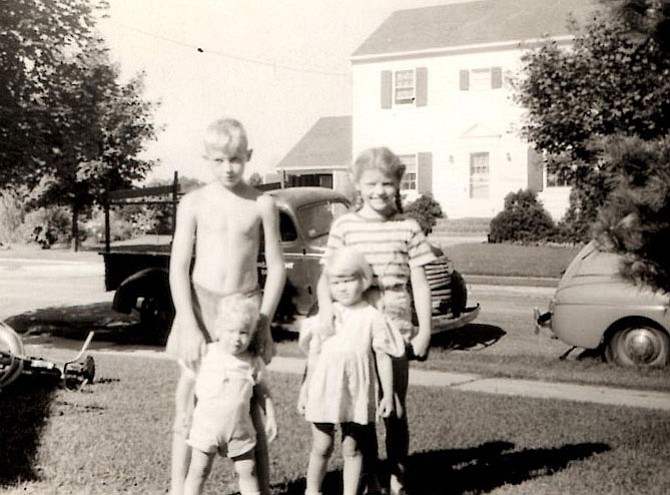 Luhrs children: Back row -- John and Meredith, Front row -- Warren and Linda, with the truck and its lumber rack in background.

Stories this photo appears in:

Vienna resident's memories of the end of the war.
Memories of WW ll in an American child's mind are a distinct set of curiosities -- special activities removed from the ordinary day to day routine of growing up.