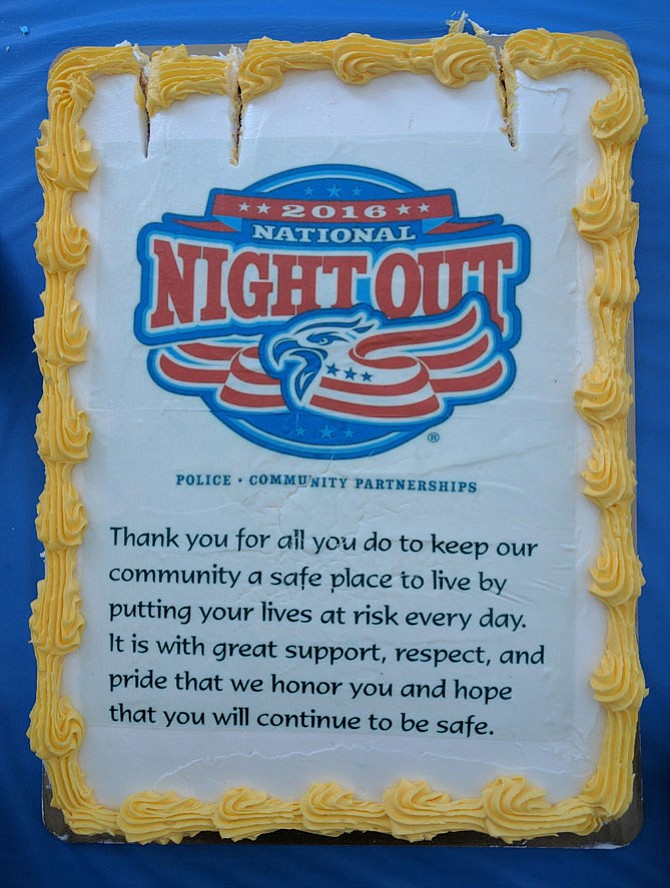 Residents of the Bren Mar neighborhood in Alexandria celebrated National Night Out with a sheet cake designed for Fairfax County Police who work at the Franconia District Station.

Stories this photo appears in:

Franconia District residents help county police take a bite out of crime.
Nearly 100 residents of the Bren Mar community in Alexandria braved the humidity and celebrated Franconia District National Night Out Aug. 2 by taking a bite out of crime with a huge potluck supper.