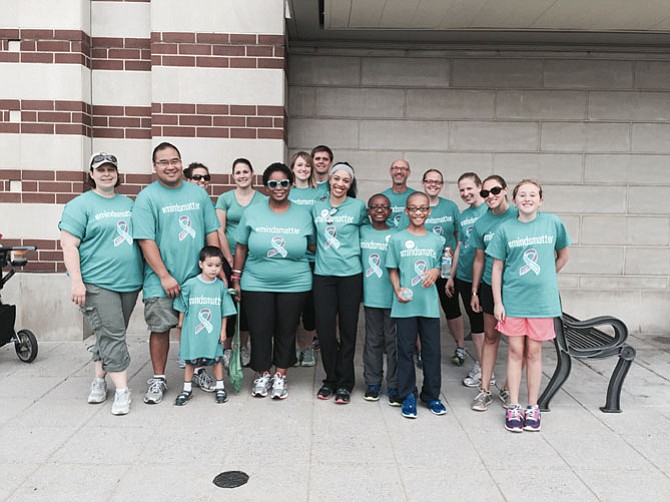 Participants of last year's 5K walk to raise awareness and funds for suicide prevention model the inaugural #MindsMatter campaign T-shirt at a National Alliance on Mental Illness event in Tysons Corner Center, Sept. 19, 2015. Purchase the 2016 #MindsMatter T-shirt online for $18 through www.prsinc.org. Visitors also can register for two 5K walks Sept. 24: One held at 9:30 a.m. by the NAMI on the plaza at the Tysons Corner Center and the other held at 2 p.m. by the American Foundation for Suicide Prevention at the Fairfax County Government Center.
Stories this photo appears in:
PRS Inc. of McLean prepares for National Suicide Prevention Week.
Although National Suicide Prevention Week occurs next month, a local mental health service got a head start last week and launched its public awareness campaign on social media.