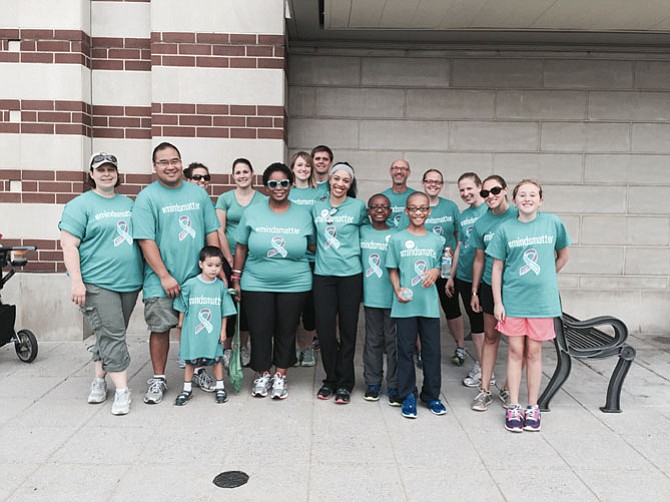 Although National Suicide Prevention Week occurs next month, a local mental health service got a head start last week and launched its public awareness campaign on social media.
Psychiatric Rehabilitation Services (PRS, Inc.) of McLean launched #MindsMatter on Twitter Aug. 12 and updated their Facebook page at PRS, Inc. to stimulate public interest in National Suicide Prevention Week, which occurs Sept. 5-13.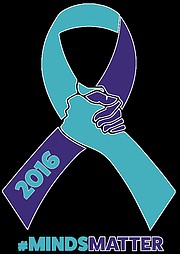 It's the second consecutive year PRS Inc. has used their #MindsMatter campaign to ask people for help with raising awareness about suicide prevention.
Participants can sign an online pledge to learn facts about mental health issues, share information and save lives. They can post selfie snapshots, register for two 5K walks next month in Fairfax County, take a stress test, set personal goals to improve their mental health, attend a workshop, buy a campaign T-shirt and donate to the cause.
Also, participants can tell their stories of hope and recovery from mental illness and suicide loss, says Laura Mayer — the PRS Inc. program director who manages the 24-hour CrisisLink hotline and textline service for individuals in need of someone who will listen.
PRS Inc. states its CrisisLink telephone hotline handled 34,000 calls and 5,600 text conversations last year from Northern Virginians in distress. It is partners with the Fairfax-Falls Church Community Services Board, which offers youth suicide prevention training online at fairfaxcounty.gov/csb/at-risk.
ACCORDING TO PRS Inc., "suicide is the 10th leading cause of death nationwide and second for people aged 15-24." It claims 42,000 Americans die by suicide each year. For each death, 278 individuals overcome thoughts of suicide and survive. In the Commonwealth, PRS Inc. states suicide is the second leading cause of death for Virginians ages 10-34.
Mayer herself is a suicide loss survivor. Her father, Glenn Mayer, died in 1998 at age 50 as he struggled with mental health issues.
Laura Mayer was 15 years old at the time.
"After a suicide loss, it's important how we talk about it," she says. Although messages of sympathy and support from the community were a source of comfort to her, words of condemnation about her late father hurt.
In her early twenties, Laura Mayer came to terms with suicide and learned the only answer to the pain was a message of hope. She suggests people console individuals grieving the loss of a loved one from suicide with kind words, encouragement and hope.
FOR 53 YEARS, Northern Virginians have been served by the McLean non-profit. One goal of PRS Inc. is to break down the social stigmas of mental illness. Mayer agrees it is helpful to treat people coping with mental health issues with the same dignity and respect as folks with comparable physical ailments like cancer, diabetes or heart disease.
September is National Suicide Prevention month. Sept. 10 is World Suicide Prevention Day, according to the National Alliance on Mental Illness. Visit PRS Inc. online at www.prsinc.org or their office at 1761 Old Meadow Rd. in McLean, Va. Call 703-536-9000 for information about their services.

When faced with a life or death crisis, call 911. If the situation is close to the boiling point, call the CrisisLink hotline, any time day or night, at 1-800-273-8255 (TALK) or send a text message to 85511 with just one word — CONNECT — and a hotline crisis worker will reach you as soon as possible.