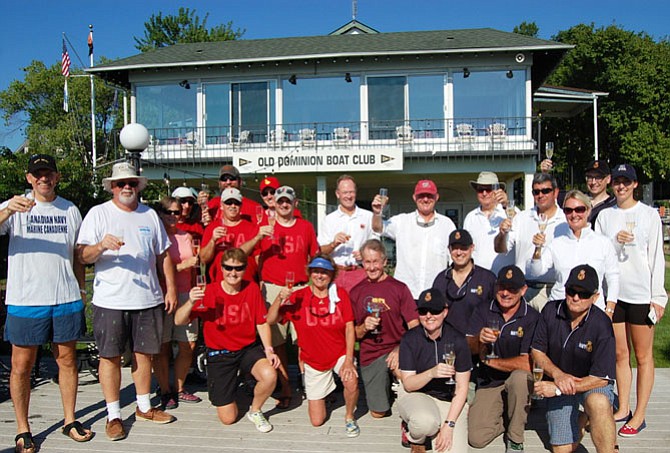 Crews of the four international sailboats hoisted their champagne glasses in a toast to sailing and good sportsmanship before the races.

Stories this photo appears in:

The Old Dominion Boat Club, drawing on its 135-year history, held its first ODBC Cup Invitational Regatta on Saturday, Aug. 20. The highlight of the races was the international division featuring crews from Great Britain, Australia, Canada and the United States. The USA sailboat won the four-race series on the Potomac.