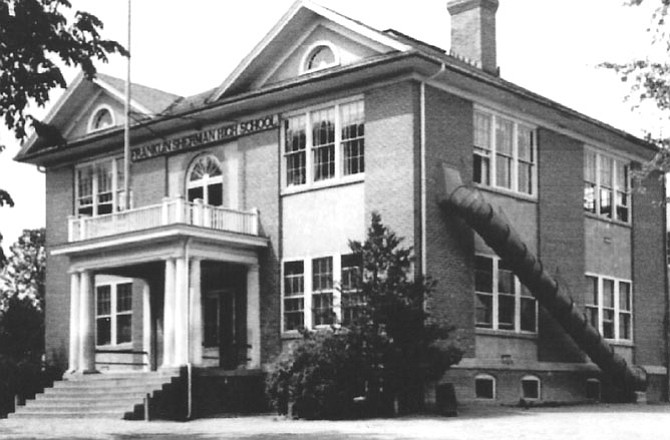 The Franklin Sherman School opened in 1914 facing what now is called Corner Lane.

Stories this photo appears in:

A village that became known as McLean is simply a community that sporadically developed around a trolley stop. It can trace its beginning to 1902 when John R. McLean and Senator Stephen Elkins of West Virginia obtained a charter to operate an electrified railroad, that was named the Great Falls & Old Dominion Railroad.