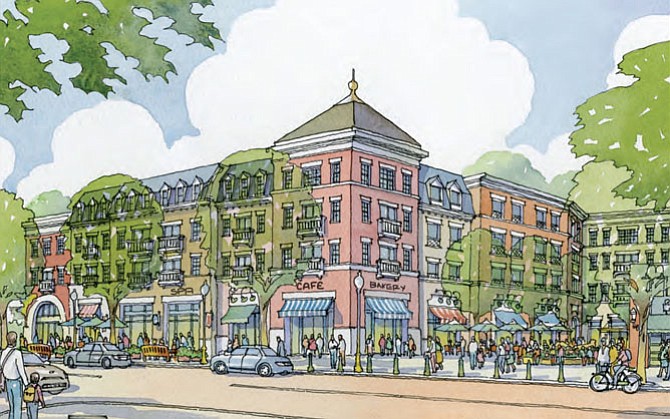 The Elden Street Plaza provides ground floor retail, such as a coffee shop, bakery/deli, or small store, as well as a restaurant with outdoor café space that will draw people through the pedestrian street.

Stories this photo appears in:

Town Council endorses proposal for redevelopment of downtown.
During a special meeting on Nov. 30, the Herndon Town Council adopted a resolution that directs town staff to move forward with negotiations on a proposal for the redevelopment of nearly five acres of downtown Herndon.