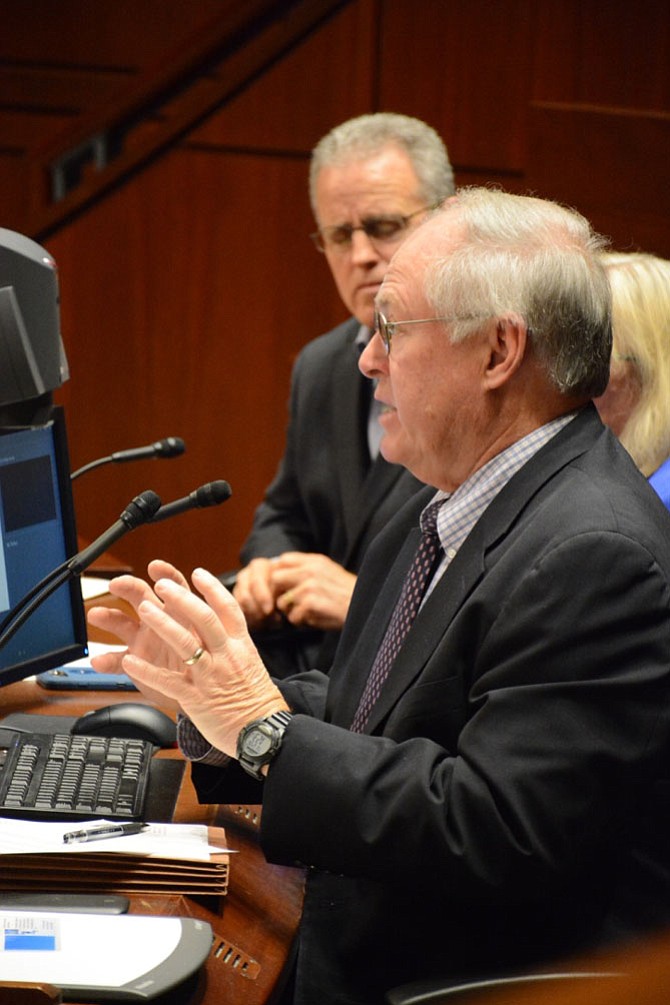 Ad Hoc Commission member Adrian Steel offered suggestions for how civilians with potentially new information in a case could be informed of a police civilian review panel hearing and systematically present their materials, such as video evidence.
Stories this photo appears in:

Residents can submit complaints concerning allegations of abuse of authority or misconduct by Fairfax County police through the panel.
The ongoing goal of increased transparency and accountability for the Fairfax County Police Department now has nine fresh faces. On Tuesday, Feb. 28, the Board of Supervisors announced its appointees to the inaugural Civilian Review Panel, one of the recommendations of the Ad Hoc Police Practices Review Commission.
As complement to police auditor, panel will review abuse and misconduct complaints.
The Fairfax County Board of Supervisors voted 9-1 on Tuesday, Dec. 6 to establish a Civilian Review Panel to provide oversight of Fairfax County Police and to hear complaints of police misconduct or abuse of authority.