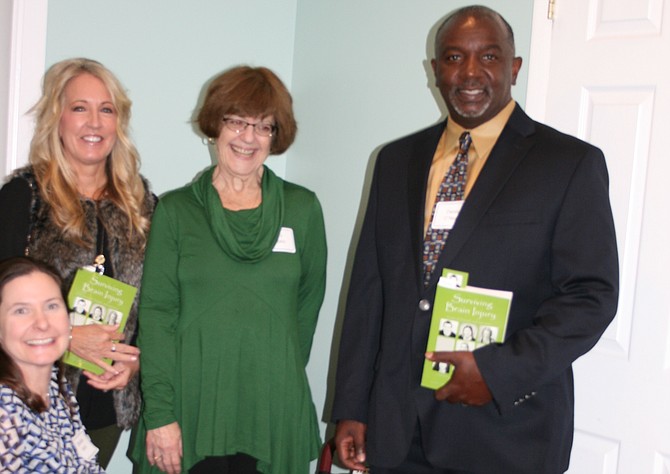 From left: Danielle Houston Karst (kneeling), Molly Raymond, Toni Popkin, and Derek O'Neal at the November launch of "Surviving Brain Injury" hosted by Brain Injury Services.

Stories this photo appears in:

New book shares stories of strength and inspiration.
A new resource is available to those who've been touched by traumatic brain injury (TBI) called "Surviving Brain Injury: Stories of Strength and Inspiration." A collection of 90 stories, mostly by TBI survivors, "Surviving Brain Injury" personalizes life's trajectory after a blast to the head, a fall or stroke.