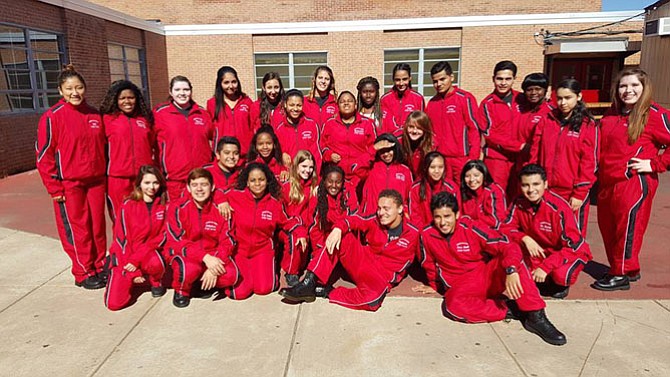 2015-2016 Herndon High STEP team. In March, Herndon High School will host their annual STEP event StompFest at Herndon HS. Tickets will be available for purchase at the door.

Stories this photo appears in:

STEP Team, Marching Band, Writing Center active at the school.
The Herndon High Step Team performed at the Strathmore on Saturday, Jan. 16 to celebrate and honor the work of Dr. Martin Luther King, Jr.