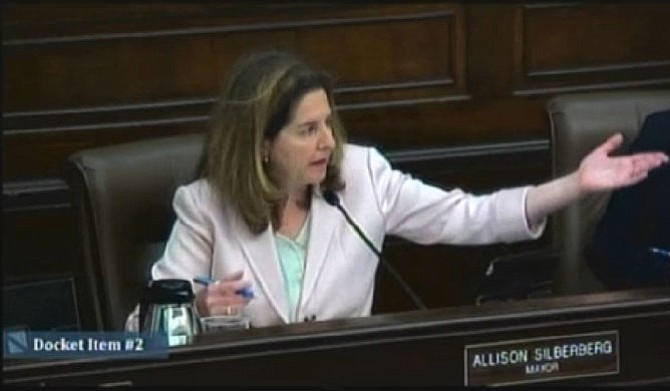 Mayor Allison Silberberg

Stories this photo appears in:
Progressive transparency or potential witch hunt?
One month into her term as mayor, Allison Silberberg got the process started on enacting a new set of ethics reforms. At its Jan. 28 meeting, the City Council voted to approve an Ad Hoc Study Group to examine ethics reform. It's the first legislative step forward on an issue Silberberg had put forward as a centerpiece of her election last year. But on the rest of the council, feelings toward the new committee were a little more tepid, some even drawing parallels between Silberberg's ethics reform and McCarthyism.